By Reynaldo Vicente
The Department of Information and Communications Technology (DICT), in collaboration with Smart Communications/PLDT, Globe Telecom, and other government agencies, activated the first stage of the EDSA Wi-Fi Free Public High-Speed Internet connectivity project to comply with the directive of President Rodrigo Duterte of providing high-speed Internet and free Wi-Fi services in selected public areas nationwide.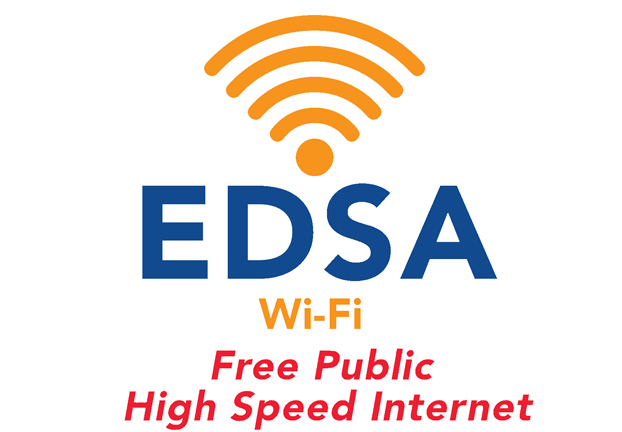 The first stage of the project, which is now operational, covers all 13 MRT3 stations from Taft Avenue to North Avenue and the stretch of EDSA from Guadalupe to Cubao at street level.
"We work to give Filipinos access to the information and technology that they need in their daily lives. EDSA Wi-Fi will benefit the hundreds of thousands of commuters along EDSA daily," said Rodolfo Salalima, DICT Secretary.
According to Gamaliel Cordoba, Commissioner at National Telecommunications Commission, the EDSA Wi-Fi project is a step towards ensuring Filipinos stay connected. The access to the Internet, which was readily available along EDSA, allows the commuting public to experience a more comfortable rides by staying connected to the service, he said.
The DICT tapped the facilities of the country's Internet service providers Smart Communications/PLDT and Globe Telecom to ensure the availability of the free public Wi-Fi services. To complete the installation of the public Wi-Fi service, these operators worked with local government units of Quezon City, Mandaluyong, Makati, Manila, Pasay City, as well as the MRT administration and the Metro Manila Development Authority (MMDA).
Meanwhile, the second stage of the EDSA Wi-Fi project, which will be operational before the President's SONA on July 24, will cover EDSA from Cubao to North Avenue and from Guadalupe to Taft Avenue.
The third and last stage will cover the entire 24-kilometer stretch of EDSA, outside the reach of MRT3, from MOA to Balintawak to be completed by end of August 2017.
When completed, the EDSA Wi-Fi project will provide high-speed Internet to more than one million passengers who are using EDSA daily, either in MRT3 trains, while waiting for their rides, or in vehicles at the street level, both north and south bound.