Lab Audio announced the release of the next generation of their most award-winning product ever: Epic2 Bluetooth Wireless Sport Earbuds. The waterproof Bluetooth earbuds offer a battery life of 12 hours – four hours more than the closest competitor – and a waterproof, sweat-proof design with Beacon Signal Technology ideal for exercise, running and on-the-go audio. The Epic2 Bluetooth Earbuds are available in jet black, blue/graphite, teal/graphite.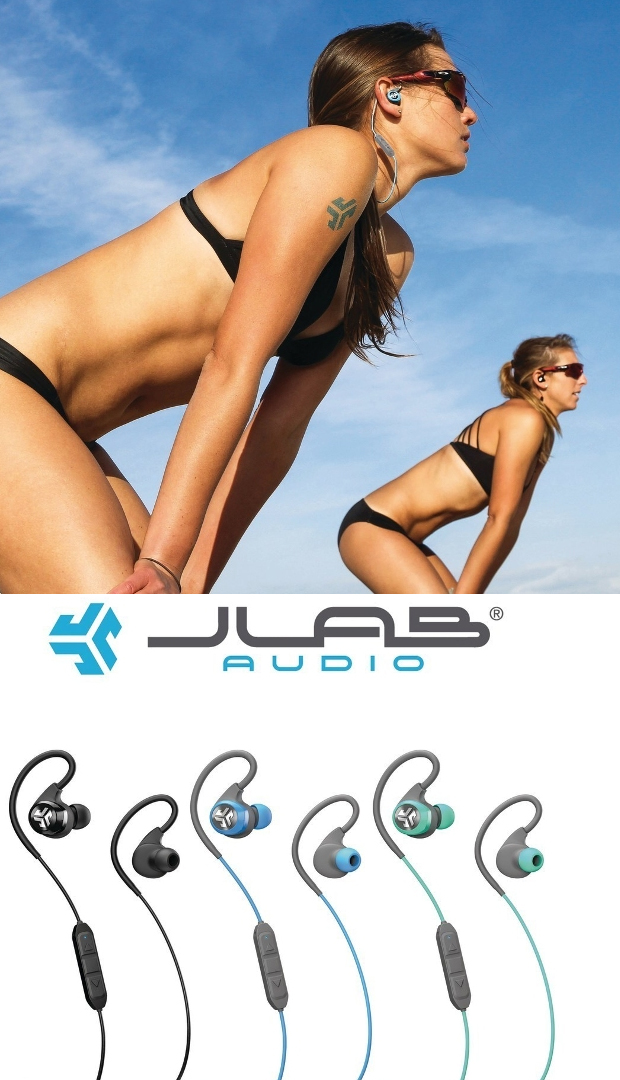 The earbuds have JLab's proprietary C3™ (Crystal Clear Clarity) technology, delivering a clean sound with vibrant highs, mids and a pumping bass through high-performance eight-millimeter drivers, which are 50 percent larger than the nearest competitor, producing an over-ear headphone-like experience.
To ensure a waterproof IPX5 design, the mic and controls housing were totally redesigned with a sealed battery compartment and plasma-coated PCB boards. Additionally, Beacon Signal Technology was built with a ceramic Bluetooth antenna, which provides improved Bluetooth connectivity and reduces environmental detuning.
To deliver the sport fit for any fitness fanatic or avid runner, the Epic2 Bluetooth Earbuds are equipped with JLab's patent-pending Memory Wire over-ear hooks, cable mini-clips and eight gel tip sizes. In addition to the single and double flange gel tips, JLab now offers a shallow tip for smaller ears along with the custom designed triple flange to seal in the sound and tune out distractions.